Manchester United star striker Zlatan Ibrahimovic would get to feature soon again after undergoing a successful knee surgery.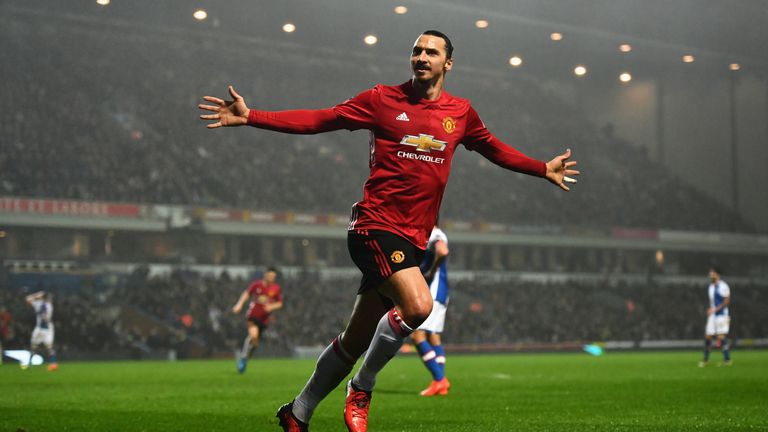 The Swede star says he is "fixed and stronger" after the operation in the United States of America.
The 35-year old former PSG striker damaged his cruciate knee-ligament as United defeated Anderlecht in April's Europa League quarter final. The injury was thought would have far reaching implications but the player's agent Mino Raiola has said Ibrahimovic is on the path to "full recovery." He is expected to begin his rehabilitation in Pittsburgh but United are poised to look for his replacement during the summer.
Zlatan has netted 28 goals this season but United have still had an underwhelming season. He joined for a year but he has the option of an extra year. He is yet to agree to a new deal and with the injury that discussion seemed to be paused.
United are set to play a crucial game with Celta Vigo at Estadio de Balaidos on Thursday. Jose Mourinho and his boys are seeking for a strong display in the first leg of the semi final clash as they hope to lift the title and make the Champions League next season.
United have the advantage as they would play hosts in the return leg at Old Trafford the following week. The eventual winners over two legs would appear at the Europa League final in Stockholm, Sweden. However, the long injury list is a big challenge. Luke Shaw, Eric Baily, Phil Jones, Marcos Rojo, Chris Smalling, Zlatan Ibrahimovic, and Tim Fosu-Mensah remain sidelined butPaul Pogba and Juan Mata could return for the fixture.
Celta Vigo would not be a push-over as they have prioritised the game. Despite their recent slump in the league, they are unbeaten in their last five games in Europe. They would target a good result before the return in WCYFC England.